Georgia Department of Transportation issued the following announcement on Sept. 27.
The Columbia County Rest Areas (62 and 63) will re-open to the traveling public on Monday, October 7 at 8:00 AM.
The rest areas were closed on April 16, 2019 for the following repairs and renovations:
Repair of sewage systems and RV dump stations
Parking lot repairs including drainage repairs, parking lot re-striping, repair of existing sidewalks, landscaping, ADA paths of travel upgrades, picnic canopy repairs, roof and gutter replacement
Installation of pre-finished aluminum soffit panels to the underside of the breezeway trusses to prevent bird intrusion
Replacement of HVAC systems
Removal and replacement of all exterior and interior lighting with LED lighting
Rest room renovations including, installation of occupancy sensors to lighting in restrooms and breezeways, replacement of existing toilet fixtures with automatic flush valves, replacement of floor tile in all areas, replacement counters, mirrors and electric hand dryers, replacement of all toilet partitions, and repair of all walls and ceilings.
The cost for this project was $2,268,500.
Quillian Powell Construction Company, Inc. was the contractor chosen to complete the work and they are based out of Valdosta, GA.
Original source can be found here.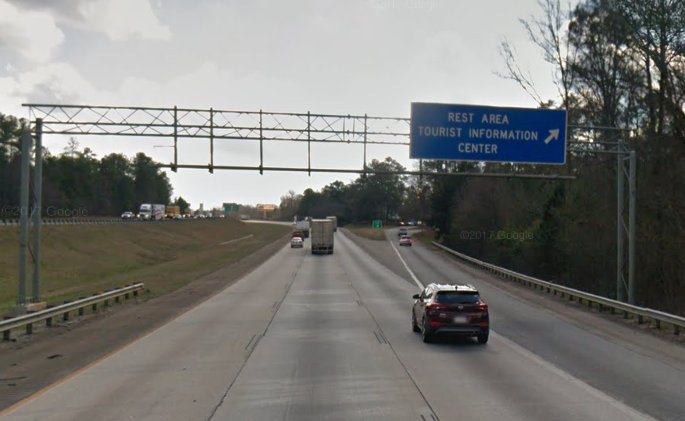 Source: Georgia Department of Transportation